Self-Immolation
February 22, 2018
Floating in the sky,
Feeling the clouds on my hands,
Dreaming, while at the same time
Gazing into the sky,
Asking the question,
Why am I alive?
All I have is pain with the only
Thing left, is to dream, just to feel alive again.
To feel like death is the only escape,
Just to set my mind free,
To unlock the chains of pain and misery.
To die, when the whole world comes to a halt,
But at the same time life still goes on without you,
Just to think,
How easy it is,
To look over the water
And just let your feet
Slide off the edge,
To achieve my dream, to fly through the sky,
One last time.
~I… am at peace.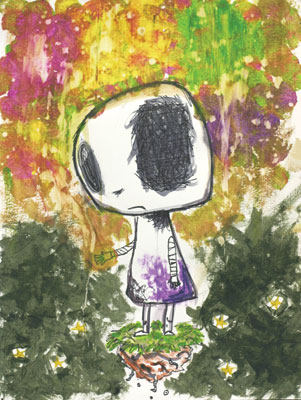 © Ashley W., Port Charlotte, FL