Small
MAG
February 11, 2018
Sweet, sweet moon to contemplate
On the shining rocks, next to the lake
Tell me, Copernicus, if you can
Were you lonely, too
On our little pearl in space?
Would you cry, too
As your words were twisted
Until in philosopher's eyes, all was
insignificant?
Can I not be glad to be dust
A speck of flesh, with my own little candle?
Can we not believe
That God needs no microscope?
Sweet, sweet moon to contemplate:
A mere sphere of dust
With no light of its own.
I am like the moon
Free-falling, but I stay in place
Cold through and through, but I glow
Tell me, Copernicus
Did you know this too?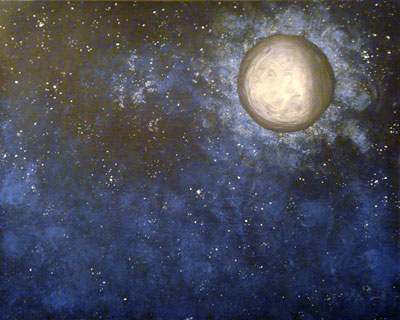 © Allison H., Vancouver, WA