Enchantress
February 10, 2018
His gaze is captured and reeled in like a fish in a hook.
His gaze was trapped by a witch.
She lures them in with deception and lies
but in the end, she gets them.
He never knew as her talons sunk deep into his spine with barbs or pure fire.
When he reached her it was a dream.
A dream of magic and games, but what he failed to realize was that all dreams come to an end.
Whether it be the cold left from the warmth of a fire long forgotten, or the cold sweats of terror from the flood of a nightmare.
The dream lasted for centuries upon end. 
With realms of wine and cheese and dancing and kisses placed upon the necks of those pure.
She wasn't pure.
And neither was he anymore. 
The day the dream came to an end, it literally fell apart. 
Daggers of the truth pierced the dream world, bringing it down.
When he awoke he felt as if something was torn from him as if a light was taken from the day or thorns from roses.
But she was his rose, and he thought he was her thorn until he realized she had thorns, Thornes of steel.
When she pricked him with steel, he only had one last word of his dying breath.
As he lay waking up and consumed by poison he spoke.
"Enchantress."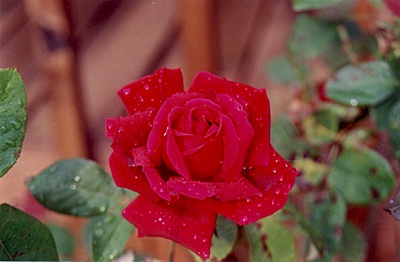 © Jami U., W. Hempstead, NY