Book worm
February 9, 2018
I,
am a reader.
I have lived hundreds of lives,
cried thousands of times.
Known the loss of many,
Felt the love of plenty.
Ive been kicked to the dirt- left to die,
and from that ground I have risen- high.
Ive been imbued with strength,
and plagued by weakness.
Blessed with beauty and cursed with meakness.
Ive played the villain and the hero,
went from the highs of a hundred to the lows of zero.
I have lived and died countless times,
no one can tell me otherwise.
I,
am a reader.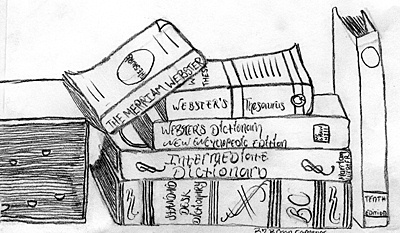 © Bryan C., Lovelock, NV