I'm A Dreamer
February 12, 2018
I have a name,
And I'm a immigrant.
I never stole,
I never fought,
I never hurt someone that  I didn't know.
I never lived in the place that I was born,
I never saw the the place that I was born.
I never did wrong to the place where I live
I follow the laws that this country gave me.
I never hurt the people who bullied me,
I never raised my hand against them.
I have friends who fought for this country ,
I have friends who have fallen for this country,
That they gave their  life to this country that they weren't even born in,
To show the country  gratitude what they did for them.
To be free from other nations,
To have rights that we can proudly claim ,
To take jobs that others people wouldn't take,
To burn our backs in the heated sun.
To suffer in the coldest days,
To get wet on the rainiest day,
So we can feed our families that we have,
To eat the food that we suffer to get,
And yet smile at the very end.
To give us a example ,
To get a better future and to to suffer what they had suffer,
But because the events the happen that affects us,
Us The Dreamers.
Was the hardest thing that happen to us,
We have a future that what we want to be .
And our carrer what we wanted was destroy,
To send us to a unknown land that we never been before,
Our parents.
They brought us here to give us a better future,
Because where they live,there wasn't hope for us,
The escape where they live before,
So I could get a better life.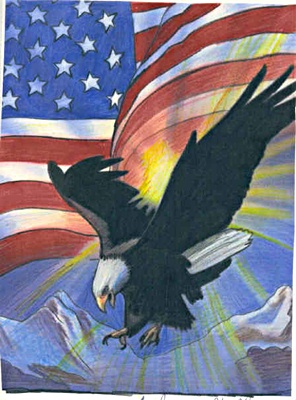 © Andrea G., Middle Village, NY