Waiting for Monstera
February 15, 2018
We're all millenials,
Sitting in pure grey desks
With pure grey walls.
Our web-clawed, creature ripped jeans.
People are s*** now.
Young girls are being told it is their fault
For wearing the short purple skirt.
Almost all parents are divorced.
I guess the love was wasted
In the generation before us
And there was none to share.
Elderly are always saying "Do you know what that is"
For something as simple as Elvis Presley.
The 60's music.
Jazz, the sweet sax,
Feels like honey and tea on a sore throat.
It's frustrating like striking an amphibian creature,
Trying to kill it but it will not die.
My dad always said we're all
Just "sitting out here waiting for a monster to appear."
That relates to everyone.
Teachers, coaches, parents.
They all tell you "you can't."
They all take away the identity of a person,
A memorable utopia.
We're all ready to fall off the land
Or to dig our toes in the hot sand.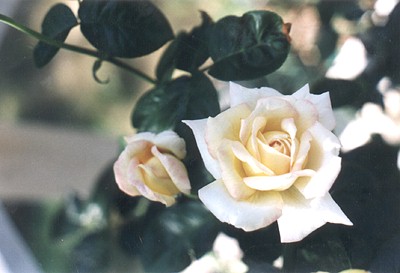 © Jacqueline S., Hanover, MA