Cold Hands
February 4, 2018
Her hands are always cold,
For some inexplicable reason.
Even when the sun scorches down on Earth,
Her hands stay numb no matter the season.
She warms them every morning and night,
Rubbing her hands together in front of the heater.
Yet once she leaves her house for school,
The cold slowly, yet surely, creeps up on her.
She stuffs her hands deep down into pockets,
Protecting each one with a glove.
But she quickly feels each finger turn frigid,
So she tries to warm them with love.
With each comforting hand that she holds,
The warmth grows from within,
As each hug and smile she delivers to another
Brings a calming heat to her skin.
As she observes the people that surround her now,
She can see that they all have some joy.
Although the cold originally seemed like a curse,
She had learned to help instead of destroy.
Under the possession of something so powerful and strong,
She had proved herself to be clever.
But she still hopes that one day, she'll learn
How to keep herself warm forever.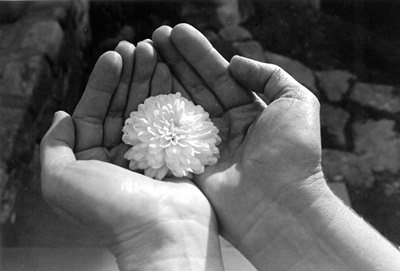 © Beth S., Marblehead, MA