Veiled
January 30, 2018
Clouded with hatred.
My mind covered with chained locks.
Blinded by her pigment.
Her cocoa coloured skin.
Her dark kinky curls.
Followed by piercing green eyes
Holding the pain of rejection
Whereas I had,
Skin similar to snow.
My hair the lightest shade of blonde.
My eyes the shade of blue
She is rejected because of colour.
I followed blindly.
I am praised, because my eyes are like the sky and hair like the sun.
She is shunned because her eyes are like the plush vegetation and skin similar to the earthy ground.
Being called to each other, but never to touch.
So different yet so similar.
We blinded by difference.
Pigmentation of our skin.
Yet we are the pillars society of.
Keeping it secure.
Without the other ,
it would be sure to crumble and fall.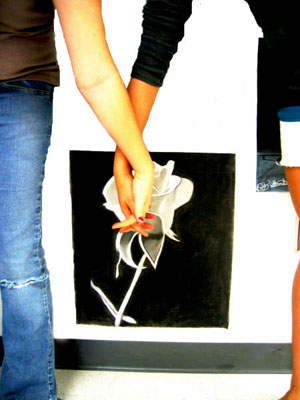 © Josie G., Wilmot, SD