Small Winter Anthology
January 30, 2018
Chester
chester walked through the wilderness
as the candy snow fell in finger snaps.
the flakes stuck to his rattling hands,
the lemon-blue wind blew his hat off
and the dreams of the swallowed forest
saddened his companionless heart--cherry rotten.
for a child is a child, no matter how lost
chester slept under a feathering spruce
as the red and cream threads
of his jacket spiraled off his bones in
little corkscrews and frozen pipelines.
again, the wolves near the frozen rivers
howled at the moon
who had forgotten the sun
for a child is a child, no matter how lost
chester looked up at the night sky
as the icicles and snowmen of the deep
blinked down at the forest in
flurry and neutrality.
baby squirrels bounced off chester's head,
bear paws imprinted on his spine.
the blur of this winter world
kills the light inside
for a child is a child, no matter how lost.
Arctic Awe

the marvelous—
i have seen it
the black stones of the ocean's
coldest shores,
harsh and beautiful
in their peasantry
the spin of a woman's waist as
she flies over the golden
& festering pink of the
injured sunsets in deep winter—
the kind that bleed out
before the clouds
as if twirling for a friend.
the lifting of a chin towards
a sky fractured in the middle
—the stars its blood,
the silver shoulders
of the moon its skin.
an empty street at 5am
drenched with midnight blue
that tastes of rainfall
and the scents of
an approaching april
daisies, violets, lilacs.
all of the punctured
purple and cream
of things that grow
flooding the wet air with birth.
the silence of a snow laden village
its rooves
glimmering with childhood
the sugar-splash of stars above
remain a mystery.
the marvelous—
i have seen it.
the arctic fox whose tilt
and summer within fawns and laughs
as the white
and ink black that sits
upon his ears
fancies him a magician.
as the wolf across
the forest howls for god who does not hear his cries but does his eyes
in an everlasting blizzard,
he eats the snowflakes.
oh, the polar sunrise
the red, the white, the yellows
whose royalty is never quite.
the polar oceans
the pain, the wishes, the azul
whose love can be felt
in the torture of its frozen waves.
the absolute emptiness of places
that live in a never ending january
yet seem to shine
despite their natural desolation.
what they shine with seems to me
the most real beauty there is.
the marvelous—
i have seen it.
the blush of youth in its
obsessions and bliss
the hills we overrun,
the pianos we leave unplayed
the life that is lived
the skin that tingles,
the fingers that feel
the bite of everything there is.
the marvelous—
i have seen it
in the winter time.

Arctic Snowland
you could hear the waxen
snowflakes as they did not fall,
trapped in clouds far away,
a clear sky left in their white wake.
the air smelled of candy cane & wetness,
all untangled and noiseless in its glimmer,
for the feats of man were not heard here,
they did not exist here--only once did.
the sky, of broken glory and arctic,
drained into its own sink of midnight,
as burly bears muddled along in the towers of thick snowfall.
it was cold.
it was dark.
it was peace.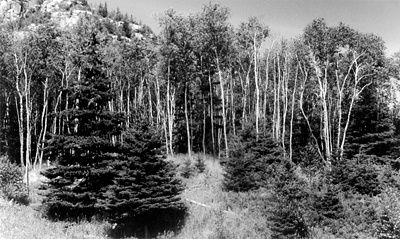 © Steve S., Marblehead, MA