I Am You
January 30, 2018

She is broken, unloved,
She is skin judged by the eyes,
She is a mirror, cracked, abused,
I am you-
She is a thorn, sharp as a knife,
She is an embrace, enclosed by nature,
She is holding rose skin tones covered in dew,
I am you-
She is beauty, but pain,
She is sun, hit by rain,
She is truth, but not your gain,
I am you-
She is weak, but strong,
She is speechless, but never wrong,
She is burned with ashes left by few,
I am you-
She is a friend to trust,
She is hurt, unafraid to love,
She is torn in half like a tree in wild winds,
I am you-
She is a dream, a story through life,
She is female, but society says she's not right,
She is seen as nothing, nothing at all, nothing but a wall,
I am you-
She is crying, falling into a heartache,
She is confused by the judgments of others,
She is begging the world, down to its feet,
I am you-
She is voted off without justice,
She is the one who found no peace,
She is the wants and needs, indeed for all of us,
I am you-
She is better than ever, will take no lies,
She is strong, throwing out the old, but in with the new,
She is all shades, in all sizes of love,
I am you-
She is human, worth no more, no less,
She is worthy of nature to be expressed,
She is an image of God's work, don't you agree?
I am you-
She is the goddesses, the royalty queens,
She is more than society's perfect schemes,
She is everyone in-between,
I am you-
She is you, dear females, do you know what I mean?
She is everything, but not society's schemes,
She is brave and stands up to magazines saying,
''I will break you''-
She is a leader, a soldier, a fighter,
She is a hero, with leaders behind her,
She is amazing, her words she speaks,
with knowledge-
Her legacy the mind of a nation.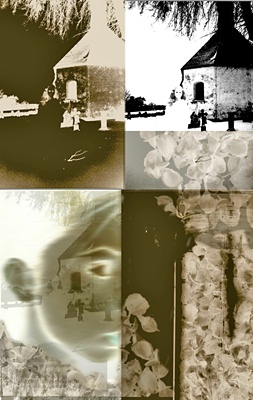 © Shann L., Tai Po, Hong Kong