Dear mister bully
January 29, 2018
Dear mister bully
I have to ask
Why do you hurt me
With this teasing task
You push, and pull, and knock me down
But then you say you're just messin' around
I may be being a child, as i send out my plea
Of all people, why bully me?
Or why bully at all
You see that the real question,
Is it really that funny
To see my happiness fall?
And i'm sorry mister bully
If someone hurt you
But the words you were told
You're just making them seem true.
You're letting them win
Hurting me like you are
Can't you see
They just leave a large scar.
I Get that you're angry,
But mister bully
Can you please
Give me a hand,
Pull me off of my knees.
I get other's are laughing
But that doesn't make it ok
They only laugh because it's not them
Having their self esteem decay.
I ask you one more time,
This is my final plea
Why on earth
Do you have to bully me?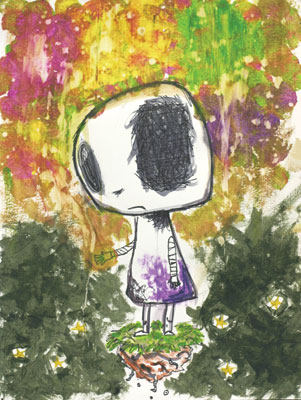 © Ashley W., Port Charlotte, FL