Blood Red Ink
January 25, 2018
I hate that all I can talk about are my grades.
How I measure
my worth with my gpa as a ruler.
How it seems my god is not a deity,
but a due date.
I know I am getting annoying,
but I can't stop.
Because when I don't focus on grades,
Sometimes my heart beats faster than a metronome
at a marching band practice
And all I did was answer a question incorrectly.
Sometimes I chew on ballpoint pens hard enough
that red ink drips down my hands
Like the blood that I so badly wish was blue.
Sometimes I tap tap tap my leg so furiously
That my friends tell me the table is shaking.
But never will I tell you I am anxious.
Sometimes I will tell dirty jokes
that come from a dirty mind
that only try to mask how messy I really am.
Sometimes I speak in fluent cuss words
from a mind that hates intolerance
And a mouth that hated the word 'crap' until 7th grade.
A lot of times I laugh like I smoke 3 packs a day,
but mostly my laugh changes depending on who I am trying to hide.
Sometimes I say bad things to good people.
But you wouldn't know that I only burn bridges
when I feel like walking until I am burning in the setting sun.
I might take a blurry picture for my Instagram before my wax melts away.
And when it does you might see a skeleton or nothing at all.
Because without my skin,
overthought outfits,
and my attention seeking jokes,
I am just a middle-class white kid who thinks he is deep.

If I didn't care about my grades, I would be tainted with blotted ink.
If I don't pretend my grade point average is going to save me
I don't know if I will be able to save myself.
If I don't tell myself that I am different,
If I don't stand out just enough to fit in,
I would just be an anxious mess like everyone else.
I don't think I am better than you because I get good grades,
I think I am different and unique.
But all of that is less true than me saying I'll go to your party.

There is not a single line in this poem
that doesn't have the word 'I' in it,
because I have no idea how to write about other people.
My dad says I am a world changer,
my mom says I am one in a million,
but there are 8 billion people on this planet
and all I can say for myself
is that I am anxious and get good grades.
But it doesn't matter.
Ink stains shouldn't matter.
Cuss words,
fake laughs,
forgotten friends,
and melted wax
only mean one thing.
I'm just like you.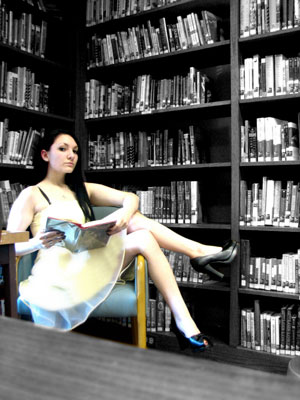 © Jessica F., Bradford, MA