The Soul of a Cardinal
January 19, 2018
They come and they go.
In our lives….
   and back out.
Flying from each nest-
peering into windows-
guarding their grieving loved ones.
Their morning chirps ring
    through the morning air,
Trying to communicate.
Nobody listens….
Nobody knows their identity.
Nobody stops to look.
They watch over us.
Their black, beady eyes,
keeping us from harm.
Each soul's face hidden,
the black mask is a cover-
shielding themselves from discovery.

Their red body flashes as they soar-
drifting through the wind,
following their family as they drift too.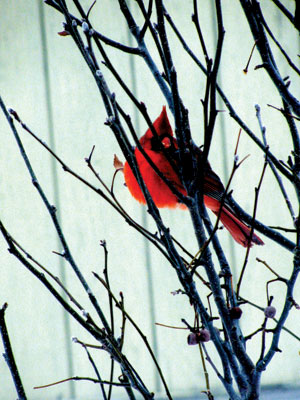 © Trent M., Centerville, IA