Ruling the World
January 16, 2018
Ruling the World
There once was a time,
when I ruled the world.
When the trees blossomed,
and the bumblebees buzzed,
and the prickly little dandelions
turned into fuzz.
When the sky was a beautiful shade of bright blue,
and clouds floated through and through,
and cows eagerly jumped over the moon.
When people danced and people sang,
when people earned more than what they paid,
when people could play just about everyday.
When life was as sweet as a ripe, juicy pear.
When the whole world
was without a care.
The exhausting early days.
I find myself lost.
The vast colors of the world
are whipping about around me.
People are plastered
in their office chairs around me,
and I'm sitting at a desk
gripping a pencil, filing the company's tax reports.
I'm thinking,
"What did I miss?"
Was it the soft blow of the breeze,
brushing up against my face?
The sound of the willow trees,
as I passed them during every high school cross country race?
The good grades and the bad,
with every Physics test that I was forced to take?
Growing up came,
so lively and quick.
There a minute, gone the next.
Looking back on those moments,
I long for the last parts of life that I remember living.
In awe of the memories,
flooding back,
"Where did the time go?"
is what I think next.
There are no blooming trees,
no buzzing bumblebees,
no prickly dandelions,
turning into transparent fuzz.
The sky is a dull shade of grey,
and heavy clouds hover,
threatening to pour over.
No cows can be seen jumping over the moon.
No one dances and sings,
and everyone works twice as much as they get paid.
No one plays.
Life is as sour as a tart, rotten lemon,
and I dislike this new world,
where everyone is with a care.
I wish I could go back to the sweet early days,
but I can't.
I have discovered that once I wake up,
there's no falling back asleep.
I'm working under the newly appointed rulers of the world,
so I've been forced to give up my throne, my position of power.
I've given up the power to control my life
and my ability to chose how to live it.
Life goes on, they say,
as the world's population
works harder and harder,
working towards the insubstantial materialistic things,
that decay our world.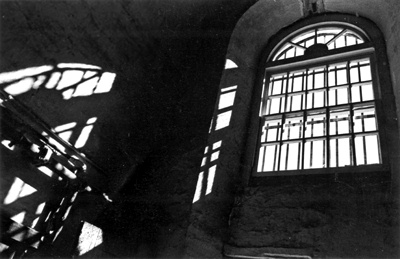 © Alice Y., Basking Ridge, NJ