My four-legged receiver
January 18, 2018
The crowd is roaring
with only a minute left to play.
We take the field down by four.
The pass play is set
and we get ready to snap the ball.
Incomplete pass.
The next attempt is caught,
but the first down line is still out of reach.
No timeouts remaining.
We rush into formation.
The clock speeds down.
She breaks the tackle after the pass
and just edges over the line.
We quickly spike the ball
screeching the clock to a halt.
Five seconds left on the clock now.
A lob the ball down field with all my might.
She leaps into the air
bringing the ball down in the end zone.
She runs back to me licking my face with joy.
I take the tennis ball off the ground
to start another intense game of football
with my dog.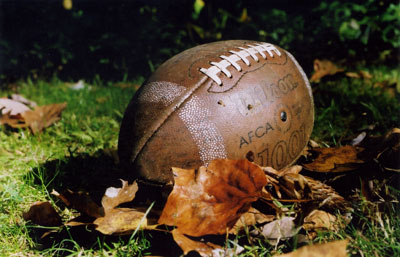 © Michael L., Bethesda, MD