Eating the Beach
January 17, 2018
I take my first step onto the hot creamy colored sand. It burns me by the touch
but it turns into relaxation.
My feet sink into the sand with every step I take.
I look around me
Taking it all in
The salty breeze that goes by
And the crystal blue waves crashing into the mushy sand.
I bend my knees and I dive into the lumpy sand. The sand is a blanket
that lays over me,
soft and warm.
I play around for a little until I get tired, and lazy
I sit up and waddle towards the blue sea
Taking my time.
Little kids rush my way
Laughing and playing tag.
They stomp their way closer and closer to me.
I duck into my shell, where I will be protected.
They stomp behind, next to, and in front of me.
I peek out as I hear them fading away.
As I peek out, the friendly water comes up to greet me in the same spot where he has recently been
I jump into the shallow salty water and it takes me with him in the never ending sea.
The wet liquid feels refreshing on my hot green and brown shell.
I plop my long wrinkly neck into the salty water.
I kick my little green stubby legs and start to swim in the beautiful ocean, where I belong.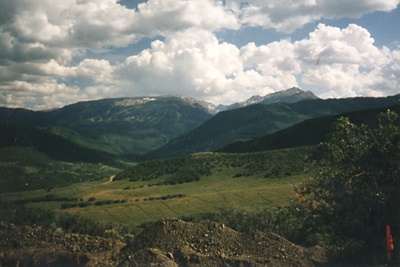 © Photo by Michael B., Denham Springs, LA