I Am Beautiful
January 14, 2018
Shadows cross my face,
I look up to the sky.
There are people standing there,
but they have all gone by.
Is this our world?
A place where voices are not heard?
Their strikes are hard and fast.
I must learn to bear it.
But what hurts me most
Is sharp words that break my spirit.
Bruises line my cheek.
My shoulders are hunched.
How can any person be this cruel?
And yet here I am, broken and punched.
My head droops low
swinging to the beat,
of a fast paced heart,
and slow dragging feet.
The world hates me.
I feel so useless.
What is there for me?
So now I confess.
My life has been a lie.
It will be pathetic no matter what or how.
There's no reason to live.
I might just end it now.
I am a well.
Deep and empty,
with nothing inside.
No emotions, no soul.
I think it's time I died.
But wait
What about the girl
that sits next to me
Throughout everything she remains silent
But always smiling kindly
There is a certain beauty,
in her type of strength.
For it cannot finish,
if her smile does not diminish.
What about the boy
who needs help to read.
The new foreign boy:
his only help is me.
What about my mom
who is there when I cry.
What would she feel
about my wish to die?
I must not be selfish.
I must rise above.
Because what happens to me,
Will affect those I love.
I will move on.
I will prevail.
People may hate me,
but many need me there.
Cowardice lies
In those who choose to leave.
The real strength is hope
in those
who have dreams to achieve.
I am beautiful,
even when I cry.
I am strong.
And you cannot tell me otherwise.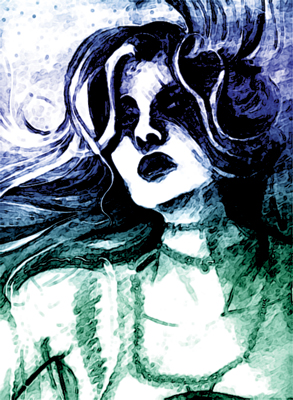 © Sindi J., Westminster, MD