Burrowing the Pain Deep Inside my Heart
January 7, 2018
I am handed all the painful memories
I gaze upon them in horror as you start to
Shove them down my throat.
I choke and choke and plead for a drink of water.
I somehow swallow them as my eyes swell up
And my face is numb.
I lie on the ground praying for this to end.
You break open my chest.
You fight my ribs which guard My Heart
From monsters like you.
You break the locks open
And take the pain and shove it into My Heart.
You then zip it up tight
Like an overflowing suitcase.
My heart cannot handle this much pain
This much weight is too much for me to carry
And because of you
I am forced to burrow the pain
Deep inside My Heart.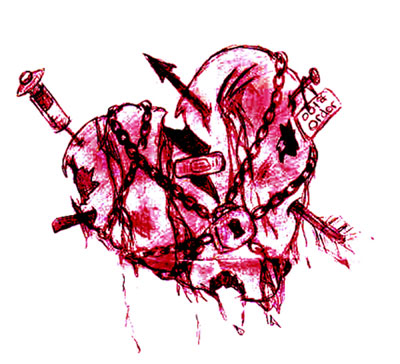 © Asia B., Hudson, MA