Hockey Uncaged
January 9, 2018
There is not anything quite like pond hockey.
Playing on something you have swam in in years past is quite special.
Now though, you're shoveling out a rink,
Shovels,
sticks,
brooms,
and two nets in hand.
Shovels for building the rink, brooms acting as zambonis.
Your rink is finally built, far from the edge, but close enough to make sure its frozen.
You are sure it is frozen but still you're oddly timid to chase pucks, weary that the ice could break,
Despite playing in fear, your creative juices are flowing,
you are more creative than you have ever been.
Pond hockey gives you a certain freedom, that regular ice hockey could never give you.
You play with no helmet, no elbow pads, no shin pads, no anything.
You are free.
Free from your ever binding equipment.
Hat.
Gloves.
Stick.
Puck.
It is hockey at its purest. It is hockey how it was meant to be played.
Just you and your friends, out in nature
listening to good music with pre-packed food, good drinks, and good vibes.
You play for hours on end because you don't get tired, you're having too much fun.
When you began playing hours ago, which seems like years at this point,
You had layers and layers of clothes on, now however you have shed nearly everything. You have just a hoodie and sweats and of course your beloved hat.
You play through the day and possibly through the night
parking cars by the pond, lighting the makeshift rink up.
Eventually though, all good things must come to an end.
Again, just like how you came,
Shovels,
sticks,
brooms,
and two nets in hand.
You leave to others the rink you have built, either to be used or destroyed by a wintery storm.
But for you, you now will go inside and warm up hopefully by a fire, continuing your great day
with great friends, tasty food, and good vibes. You probably won't be up too late though, for your day is finally catching up to you. All of that shoveling and hockey has taken its toll, now you will retire and rest.
Until next time, hockey uncaged.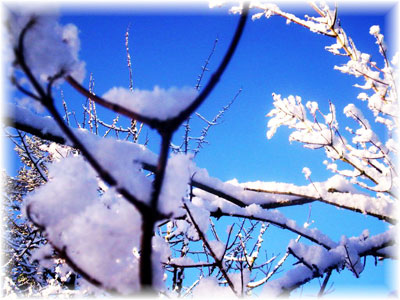 © Anna K., Portland, OR