Night Writing
December 24, 2017
She sits in the window sill,
her fantasy mixing with reality,
as she guides words through,
the steam of a cup of coffee.
Imagining the winding paths,
her syntax must take; 
power in between her palms.
She comtemplates the sky,
the swirling black ink of the pen,
marking roads through the paper.
The sentences start to come,
allowing the story,
to intermingle like stars
and connect around the page;
constellations playing out,
the tales of the cloud-ridden sky.
Her inspiration like moonlight,
words as stars, 
she intertwines her plot,
as imagination takes over.
Steam curls through the air,
lightly frosting the glass,
as she writes,
telling the story
of the midnight sky.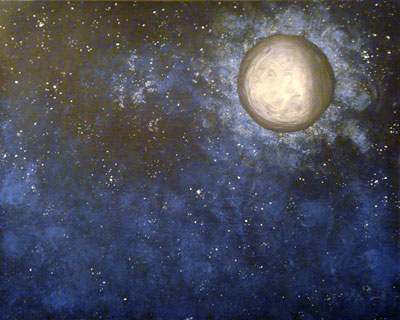 © Allison H., Vancouver, WA