All About Him
December 18, 2017
      Only during restricted hours did I see him, never in public. At night, looking into his eyes, I was stargazing.
     It only took me eternity to find what I was searching for from him. To be a part of his life. He loved me, but he was afraid to show it.
     His eyes weren't ice blue or kelly green, they were dirt brown. Though they were like the dirt that you played with as a child: forever cherished in your memory. Something you will not forget.
     And his lips had an imaginary rope to pull you in. And his life story was a twisted novel that you cannot set down, but you yearn to be even a slight word entertwined into a sentence that matched your feeling because you can't find words yourself. 
     But at the end of the day, your ice blue eyes and chapped lips and broken soul were no match.
      Both of your souls were too broken to mend.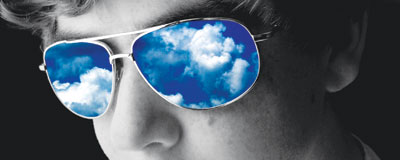 © Joseph B., Mesquite, TX