Memories and Dreams
November 28, 2017
I dreamed about you again.
The way we met.
How everything went so right, and then so wrong.
We were the couple that was supposed to go somewhere.
But it only ended in heartbreak.
You are the one I will never forget.
I will hear your name in coffee shops, and in songs.
And will remember you.
The meeting of our eyes across the room.
Blue meets brown.
I felt that spark, the one they talk about in the movies.
Then we met and everything seemed to fall in place.
You in your band shirt and ripped jeans.
And me in a simple summer dress.
We were a force to be reckoned with.
Unstoppable, nothing could break our love.
Except for you.
I got left behind when you decided that our undying love, had died.
I saw you in that bar last week.
Playing with your band, but you weren't playing our song.
You were playing the song you wrote for her.
The girl you met and left me for one cold winter night.
I cannot go back to that bar.
I have heard her laugh enough times to make me sick.
I got left behind.
Why, that's all I want to know.
I don't want to dream about you anymore.
I dream of a life we never had, but were supposed to have.
The one that you left behind.
The late night phone calls should have been a warning.
Or the way that you never held my hand when we were out.
I never thought I would be the one that was left behind,
But here I am,
Broken and used.
Nobody ever thought that we would ever be separate.
But you decided that we were.
You decided everything for us, without once thinking about me.
I still dream about you, but the dreams are of something dead.
I couldn't have done anything.
But that doesn't make me wish for something else.
You were the one that got away.
The boy that I dreamed of marrying one day.
But all I have left is memories and dreams.
Sweet yet bitter, but still with me.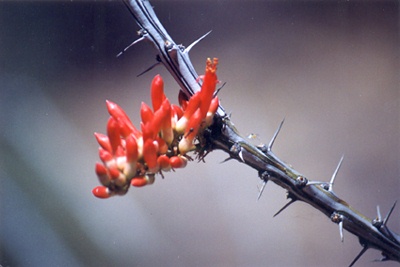 © Andy G., Phoenix, AZ