heart..breaks
November 28, 2017
Though it's been many of years since her heart was broke
some things still go up into smoke.
Over the years, he thought it was all jokes,
her heart still chokes
Over the sound of sweet words.
They come in like herds
From a boy that would actually give his world,
To this girl who was furled.
She couldn't trust,
Because last time she gave her heart away.. it was just lust.
Over the years she learned to bust
Out of the shell she made for herself. It was unjust
How she treated herself over a frightful man
Who didn't even hold her hand.
She soon realized none of it was her fault.
She didn't ask to be treated like a grain of salt,
After she came to that realization she knew what she
Could do and she could be anything to be.
As all this rang in her ears like a loud drum
She figured out to never again give her heart to a bum.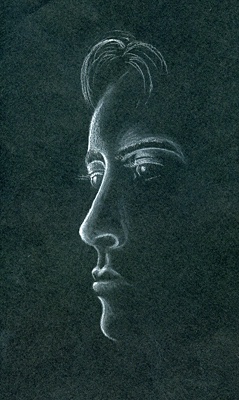 © Carlos S., Glendale, AZ