Perfectly Tragic
November 9, 2017
How can someone so beautiful, so sweet, so absolutely wonderful, hurt another human being so damn much?
Why would you do that? Was it me? What did I do?
Was it something I said?
I can make it better, I swear on everything!
Just let me try!
Please..
I'll do anything, I just want you back in my life..
You just left..
Not a word spoken, just left me broken.
You used to make my days brighter just by that smile of yours… that beautiful smile that I used to get lost in.
And that laugh, it's like the singing of angels to my ears..
And those big brown eyes, you never realize how beautiful brown eyes are until you fall in love with a pair..
Let's just say that you made me see how beautiful brown eyes are.
And yet I can say all these wonderful things about you while, you never give me the second glance..
A broken girl head over heels for a broken boy who was to blind to see that..
How perfectly tragic...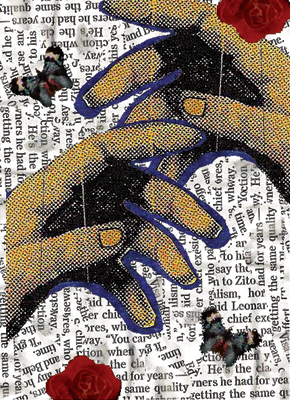 © Christine S., Arlington, VA