Battle Song
November 9, 2017
the birds are made of gears and wire today.
they cut the spaces between buildings with their cries, their knife-wings
as you once said, the truth is poison
far more painful than honeyed lies, the beautiful
devious things.
we watched the first drop of water fall before the deluge.
it landed in the birdbath by the lilies;
the day before, a metal flying creature, beautiful and gleaming and rough
had splashed there, rusted feathers beating a rhythm
as you told me what i should be
and i pretended to listen
i knew that it is only in your eyes that i am broken
only in your eyes, though they play on every channel
you call me worthless, reason for shame
but as you move away so as not to be weighed down
i fly freer than ever
on wings made of steel
i keep high my name
and i dig my way from the stones you threw at me
i will use them to build my castle
and i will wear my words as armor
against a harsh and perfect world
there is asymmetricality in every song
and cracked armor serves as proof that you have fought
that i have fought
against a world that can do no wrong
didn't i say i don't like labels?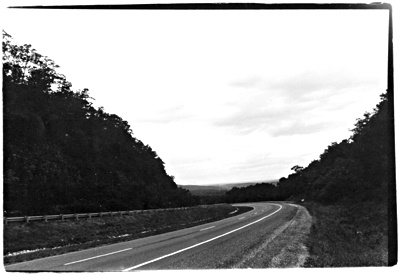 © Courtney R., Great Falls, VA