midnight veracity
October 27, 2017
a suicide pool
without a dreamy emerald  gaze,
carve moons into sinister silver linings.
and so I remain balanced on this cloud of poppies
resting my case to a single pin-drop
at rejuvenating cloud bursts-
desperations- distort
glittering sequences; cascade
from skies beneath dancing bulbs
filamentous fire moths return-
to my sweaty, simmering room
though I lay inert breathlessly. on
a cross-rope that curses my disguise,
leaked ceilings paint my coffin
unburied bodies thrived by the breath of cold snow.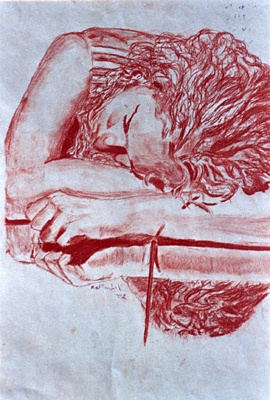 © Mark S., Kannapolis, NC