I am Found Within Identity
October 30, 2017
I'm Found Within Identity
Closed walls, no soul goes in and out,
Secrets, lies are all part of the truth surrounding
The place where we all came from.
Rosemary rose from the dead and came back to tell all.
But this time it's not the community
With all ears on her,
Its Hailsham
Set in England during the late 1990s.
Guardians must be the ghosts of the graveyard
Or the A of Rosewood.
How do I trust what's beyond the rainbow that paints
The sky outside my window every night up in Room 14.
Looking back, I can now piece every clue we were
Handed, together.
No matter who spilled the beans...Mrs. Lucy, maybe?
Perhaps it's all in our identity, the confinement, or the
generation ago that haunts us.
All people are people no matter where we come from.
The outsiders take one glance and BOOM back into the shadows
We go.
I am a copy made in a lab,
I suppose that reason explains the envy.
Three blind mice are in the shape of a dove who's
Taken a dive down into
The doom of melancholy.
Our identity cannot be compromised due to our
Reason for being on this Earth.
Paramount duties override our nine lives, but the one who
Receives gives the cold shoulder to
Hailsham students, or any of our kind.
Next stages of life,
Some are laid out, some are not, for us it was undoubtedly
Planned accordingly.
The cottages were the next building blocks for expanding our
Cerebral minds, much like hitting
The pavement after you've
Been thrown head over heels in the foggy mist looking for
your car keys.
The feeling of amnesia set in for
My dearests
Tommy
Ruth and I
As we went through the process of understanding why we had been
Told our whole lives we were special.
Or how Madame, the untouchable yet vague woman
Took our forms of expression.
We confided in ourself to find ourselves.
Mrs. Lucy, the one exception to the Guardian theory
Fired for the trait of integrity.
My violent eye has returned with the announcement
For the place that nurtured me but in truth has shedded no
Light on the fact of our jobs.
We've been told and not told and some people
Find it protects us to keep it that way.
Then Mrs. Lucy said it,
I listened so intently it was as if I could barely breathe.
1990s...the cruelty toward carers and donors
Of loved ones was an epidemic.
Nobody wanted to know where we came from, they wanted
To be segregated from the clay figures that kept
Society breathing.
They didn't want us to have an identity of our own.
We were one of a kind.
In decades, we reunited,
Through twisting turns and downward spirals of life,
Shaped in her arms, decided to bring the past
Back to me on a dusty yet silky, silver platter.
Fourth donations, one in a row, kept coming at me
Till one but soon two would be gone, I must admit.
Or once again the face of nature cackled under
Its wind of breath.
The guardians were right when we visited Madame and
Mrs. Emily; it was all but a
Conundrum of questions.
I watch my childhood wander into the depths of the
Woods in a smolder of
My love.
Crisp, clean suits and the freshly cut grass has been replaced
By prescription drugs and torn relationships
That have addled my mind.
It all makes sense now with all the stories and the tales.
Guardians, Ruth, Tommy, Madame, the
Theories have all fallen into place
Just like I'd
Remembered as a child growing out of the ground,
Wanted for treating the ill and proving
Our identities; that we have souls.
We're not one sided.
Now I stand where it all began
Hailsham.
Thinking of all the weight that
Has now returned,
Envisioning them all rising out from beneath and
Bowing down to the earth.
I trail off the earth with a sense of tranquility and reasoning now that
Hailsham is a thing of the past.
I left it bewildered long ago, where it shall stay forever more.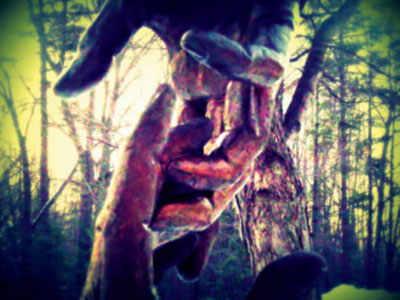 © Ashley S., Brownsburg, IN