My 1:00 A.M. Guilted and Pained Thank You
MAG
October 30, 2017
Here I sit, at 12:45
Thinking, thinking about you,
About us.
Thinking about how you broke me.
And you, just like clockwork
Come spiraling into my life
Thinking about how you dropped me like
An old vase.
And left me
To be the painful shards
On the cracked wood floors.
Thinking about how
You made my life so much more intricate
How you twisted and tangled my life into a
Mess
That I never signed up for.
But I gratefully accepted

It's 12:50 and here I am
Thinking about how you made me feel
How it felt like you were picking up
the pieces of my broken heart
And like superglue
Mended it back together.
But in reality making the shards
Of my shattered heart burn red hot,
Destroying everything in my path.

It's 12:55
And all I can think about is our pure bliss.
Our pure bliss turned into
Dark nightmares.
But I thank you for the slice of bliss that you handed me.
Thank you,
For without you
I wouldn't be here with these scars
That cover every part of my being
Thank you
For being my inspiration, my nightmare
The thorn stuck on my thumb
from the beautiful rose that will forever
be stuck in my memory.

Thank you, from my 1 a.m. guilted
and pained self.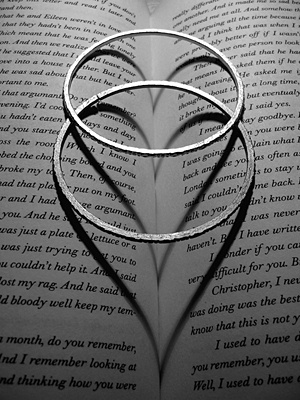 © Julia K., Old Tappan, NJ