Surviving Spring
October 25, 2017
Thinking of you is like putting on an old glove.
We were summer; loud, busy, messy.
Then autumn came.
Leaves began to fall, and it became quieter.
By the time it was winter, we were silent.
And when spring came along, you were gone.
In a daze and left with no other choice, I grew alone.
Still though, when I think of you, I know I smile.
When I'm alone, your arms are fixed around the curve of my waist.
If I close my eyes, your scent is almost tangible.
I can hear you, in the back of my mind.
I'll turn and hopelessly search for the face I knew so well.
But you're never there.
You're gone.
I tell myself this over and over, hoping it'll stick.
But I'll hear your name, and my heart will lift.
I'll see your picture, and my soul will stir with butterflies, storming into my belly and reminding me of everything I lost.
You were the sun. And I, your flower.
But I refuse to wilt without you near.
Thinking of you is like putting on an old glove.
I know someday I must discard this worn, tattered memory.
But you are ink, and you've sunken into the etches of my skin.
Time will wash you out.
For now, all I can do is wait, and reminisce how well that glove fit around my hand.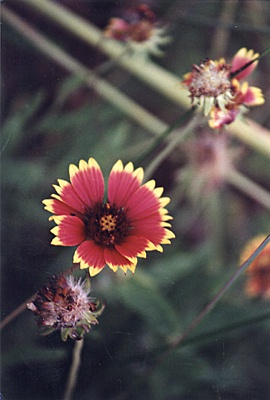 © Brian G., Phoenix, AZ