SO WHAT?!
October 25, 2017
I see him staring at me from where he's sat.
Why does he look at me?
Why does he stare?
Does he like what he sees?
We are different, he and I, for reasons I cannot understand.
Why is there a line between male and female?
Is it a crime to be both?
Are we ever truly just one or the other?
Why do we have to choose out of the two?
I AM WHO I AM!
I did not choose to be this way.
I did not choose to be this!
But if he knew, would he still look at me?
He sees me as female.
That is why he stares.
But that is not how I see myself.
That is not who I am.
I look in the mirror, and I see the face of a girl.
I look in my heart, and I see something else.
To some people, I am alien.
He continues to stare.
If he knew, would he accept me?
Would he accept the mess of confusion that I am?
I am screaming at him in my mind.
"Stop looking.
Look at her, or her or her!
Look anywhere but here!
STOP!"
He doesn't hear me.
I feel awkward.
He sees something which to me is foreign.
What he sees, isn't what I am.
I am a mess of confusion.
But is there anything wrong with that?
I am neither girl nor boy.
Female nor male.
I am something else entirely.
To some, I am alien.
Is there anything wrong with being different?
He sees me as female.
If only he knew.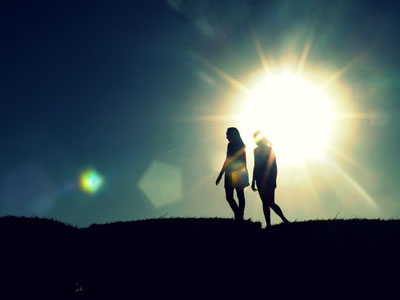 © Alexzandria R., Salem, OR