An Empty Jar
October 13, 2017
It may come as a surprise,
But I can't feel a lot of emotions.
The people around me wouldn't know what it's like.
I follow their leads without them knowing that they lead in the first place.
They laugh.
I laugh.
They cry.
I get sad.
You will never enter that quiet room and start hearing those small cries.
You will never enter that room where there is always laughter.
You will never enter that room where you hear those scary screams.
Instead you will enter a dark room.
From the outside, it's the size of my fist.
But on the inside, it's the size of a stadium.
In the center of that dark, empty room you will see a light,
A light that shines down to a small table.
And on that table is a total of 4 jars.
All four jars seem to have a certain amount of liquid.
One that has the label that says "Happy"
It's light.
The second jar says "Sadness"
Almost empty.
The fourth saying "Anger"
It's far from being full.
And the last jar says "Fear"
Looks empty.
People have entered that room before.
They tried to pour some liquid into those jars to help me.
But they never noticed the tiny holes at the very  bottom of each jar.
Every time they tried to fill them back up.
It would slowly drip until it has become empty again.
Those who did notice those holes tried to cover them up.
But the tape never stayed on for more than a year.
Soon they gave up.
I knew right from the beginning they would,
But it's okay.
My jars are empty.
Someone cracked them a long time ago.
They lead me to the world of emptiness.
To a world of empty jars.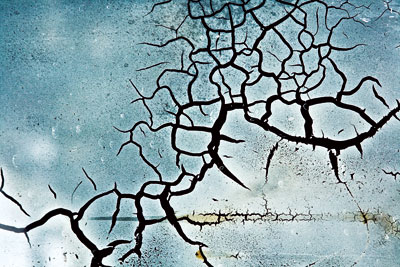 © Scott B., Chester, CT