Love that cannot be seen
October 26, 2017
I used to know a beautiful woman,
Who made my day worth living.
She would always be here waiting,
And her love she would be giving.
I would tell my friends about her, 
Since she was very sweet. 
She seemed like the sort of woman 
My friends would love to meet.
But when I tried to get her out to dinner,
She decided not to stay here
So instead, I invited my friends over,
And then we could all cheer.
At first, when they came over I was confused, 
I showed her to them, and they seemed amused. 
They said that they so no woman there, 
And instead, they just saw air.
I assured them that she was there, 
But they just began to laugh. 
I looked back at her, and she looked at me, 
I said to her "I can see you full, not even just a half".
They begun to laugh harder, and I still did wonder.
So I asked them, "What's so funny?"
And they responded "Are you blind? There is no one there!"
Another one chimed in "Your too good, take my money!"
I still didn't understand what they were talking about,
So they sat me down, appearing to be worried.
They thought that I was a schizophrenic,
And the hospital is where I should hurry.
I didn't understand there problem,
She was with me right here!
Where they joking with me? Were they serious?
But then their voice I begun to hear.
They told me "Imaginary friends are for children,
So go out there and get a real woman.
Trust me you'll feel better that way,
If you want our help, we are here, man."
I ordered them out of the house,
It was their time for them to leave.
They left slowly, still showing concern,
And upstairs I went to grieve.
The woman asked me "What's wrong?
They were just being stupid."
But it knew in my heart of hearts,
She is the one I should forbid.
She isn't real, so leave her behind.
Even if she was helping my soul,
In our society that's wrong,
Even if she does truly make you whole.
I took her downstairs with me,
And she sat on her chair,
I grabbed a knife from the kitchen counter,
And as I walked back over, my lungs were without air.
I used to know a beautiful woman,
She brightened up my life.
But now she is dead, there on the floor,
Her blood is on my knife.
Now I can be more like you,
And forget about true happiness.
Now instead, I can experience your tainted "Love",
That's why I am restless.
I was better off before,
having love I could adore.
But now that she is gone,
I can finally be like you: an Automaton.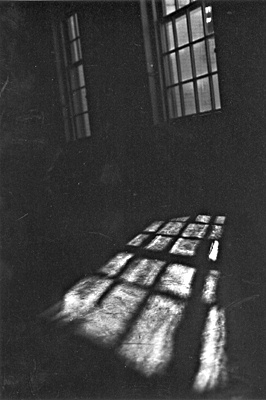 © Mary A., Fullerton, CA