WHAT I SEE
October 26, 2017
I see the trees, I hear the birds, I smell the fresh air.
Nature seems to come together all as one,
just like a puzzle.
With its colors, sounds, and smell.
The wind shakes the trees making them seem as if,
they were dancing.
The leaves are weak, unable to hold on any longer.
They float gradually in the wind as if they were a feather.
As the season changes, nature changes too.
Eventually the leaves on the trees will change their colors,
giving nature its colour for the season.
The wildlife begins to prepare for the winter already.
You can go outside and see many things.
Just choose your spot.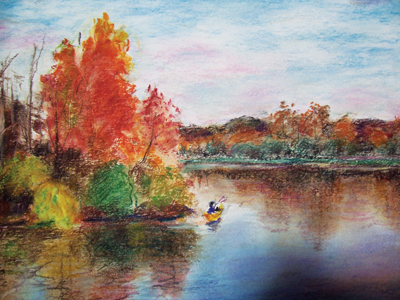 © Xiao H., Naperville, IL