My Tomb
October 19, 2017
Plunging suddenly in, ice water splashing around my sullen shoulders,
My feet tangle in the demons slender, bony fingers.
Warm hands pull me deeper,
Forcing oxygen from my burning lungs.
Seconds of thrashing pass by my wide eyes.
My arms fall limp, I succumb to the frigid, welcoming waves.
Caressing my legs, stroking my hair,
The evil hands whisper gentle words to my deafened ears.
Even farther I fall, sunlight diminishing.
My demons arms wrap around my waist,
Warming and freezing my mind all at once.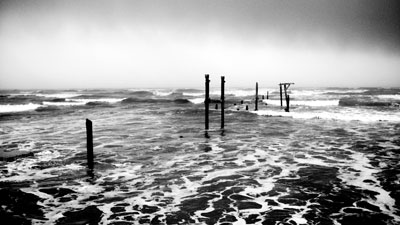 © Harrison L., Ruston, LA