Twelve Ways of Looking at My Dad
October 18, 2017
?
At first, he loved me
but something in my dad
must have changed,
you see.
?
He used to be
someone I could forgive,
someone I could trust,
my dad was once
even made of stardust.
?
He was my source
of strength,
my dad was my inspiration, of course.
?
Once loyal,
my dad was devoted.
He was honest, caring,
he taught me how to be daring.
?
Thursday, January sixth,
the dismal day,
my vision
of my dad
first collapsed,
because of just one decision.
?
Lack of patience,
he slowly pulled away.
Little did I know,
my dad wouldn't be here to stay.
?
His heart diminished,
his morals lost,
my dad chose dominance,
power at all costs.
?
He fled without warning.
March first,
my dad left,
our hearts swarming.
?
He used to keep in touch,
with impersonated affection,
my dad was deceitful,
hiding his ash grey demeanor too much.
?
Brainwashed,
he convinced himself,
it's my fault.
My dad still says
he loves me,
a  lie, in and of itself.
?
He tells me
to live scared.
My dad
claims I burned the wrong bridges,
my baby sister, a comrade.
?
At times, I miss him.
I yearn to hear his voice,
and despite the late night cries,
I still crave
my dad,
and his piercing blue eyes.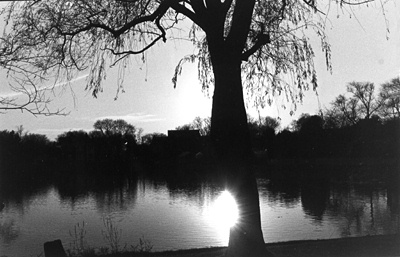 © Chuck K., Marblehead, MA