Ode to Him.
October 15, 2017
His voice sweeps across the crisp air,
it finally reaches my ears, and gives me chills.
The type of chills that make my heart beat faster and my cheeks redder
like plump, red apples in the fall.
His looks strike me
like a bullet to the heart.
His presence.
Bringing dozens and dozens of butterflies to my stomach.
Making my smile widen across my face from cheek to cheek.
The way he carries himself, without a care in the world
as if all the stress and drama of high school doesn't bother him,
strength shining through within every step he takes.
His smile reassures me that everything will be okay
as long as i'm with him.
His voice as deep as the dead sea reminds me of his masculinity.
I reminisce of him holding me in his strong arms
and never letting go.
But he, he loves her.
He loves the presence she brings.
He loves that when she walks into a room it goes silent.
He loves how the sun glistens upon her face.
He loves her smooth voice.
and her juicy, pink, rounded lips.
He loves that he can talk to her about anything
and everything.
He loves the soft golden locks that fall down onto her shoulders.
He loves her soft, perfect, feminine features.
He loves her athleticism,
and her social ability.
He loves that she can be one of the boys.
He loves her crystal blue eyes and
her perfectly structured face.
He loves that he can wrap his arms around her
and never let go.
But her, her is not I.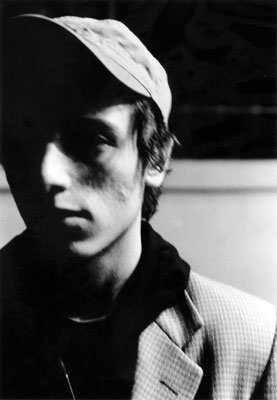 © Ariel L., New York, NY