Heart Surgery
October 10, 2017
The project was nearly finished
Rain was pouring,
Leaving streaks on the classroom window.
The phone rings and the class goes silent.
The teacher says to me,
"You are wanted in the office,
Bring your things with you."
I knew what was going on.
My dad stands in the office,
I start to cry.
My mom was in the hospital,
And could possibly die.
She needed heart surgery.
A blood infection from sharing needles,
With a man, who she was cheated with.
One of the people who changed my life.
One of the people I will not become.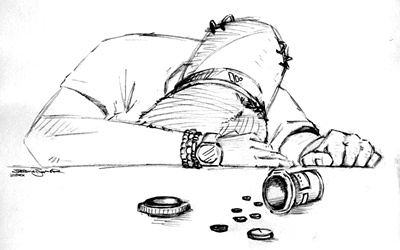 © Jeremy B., Austin, TX