Tennessee
October 2, 2017
I tried looking up journal prompts, searching words in thesauruses and reading lovely quotes in hopes of writing you something beautiful, unfortunately I failed. I now realize I can't show my true colors if I'm hiding behind those of another and I can't show you my perception of you by simply writing paragraphs about it; especially when every word seems over-used and every sentence seems repetitive. This time I'm going to keep it short and sweet.
You have to stop taking me to gaze at the stars because I'm just a dark moon -
It always reminds me that you miss your old home in the galaxy.
You used to be a plain old star but now you're the sun how you've come so far.
We don't meet much but when we do I think its breathtaking how about you?
Eclipses are rare they don't happen all the time but I love it when they do because they represent me and you.
I promise if you'll run away with me we can go to another galaxy where the sun and the moon never leave each others side a galaxy where you don't hide when I come into the telescope slide.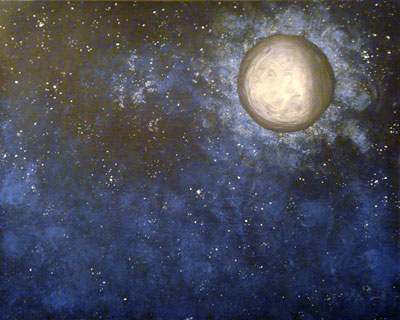 © Allison H., Vancouver, WA