our opposition
September 28, 2017
i do not regret you or the things you've put me through.
the day we met i automatically knew that this would hurt me more than it hurt you.
my hands grasping desperately for yours to find each other,
yours gripped at my lungs, i'm left smothered.
as you look at me in your state of bliss your eyes read, "you are going to remember this,"
because you knew how detached i was from reality, but how attached i was to you.
i never noticed how you saw us in black and white while i saw us in blue.
i saw us in the prettiest of colors, but our marvelous work of art just wasn't enough for you,
i wasn't enough for you.
i couldn't fill your need of spontaneous adventure and teenage rebellion,
new found love and late night suggestions.
so when you say that you'll love me forever and always, how long do you think forever will last?
because i think our forever is coming to an end, but i hope this made a proper beginning.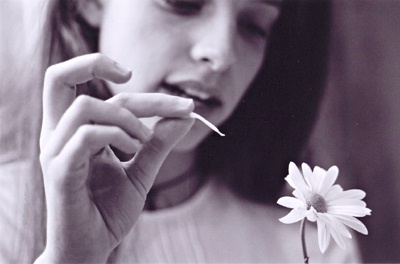 © Emily B., Houston, TX