Sacrifice
September 22, 2017
There are many types of love:
Some jealous, some painful,
Some light and some dark,
But few experience the self-sacrifice of love.

For many lovers claim to 
Live for the other;
But my heart has grown,
And I desire to die for the other.

She is oblivious to my love,
For truly I have not told her.
I fear rejection,
I fear that my love is not enough.

God, why must You inflict
Upon me such pain?
For physical pain can be endured,
But for the suffering of the heart there is no cure.

Where is the answer?
For I long to die for her,
But even Jesus was rejected
And put on a cross.

Is this true Love,
Or simply a distraction
Of the heart?
I do not know.

I become divided.
Is she the answer?
She fills me with Joy,
Her mere presence is enough.

Why corrupt what is good?
If I declare my love,
What will change?
Will she love me still?
Still I would lay down my life for her.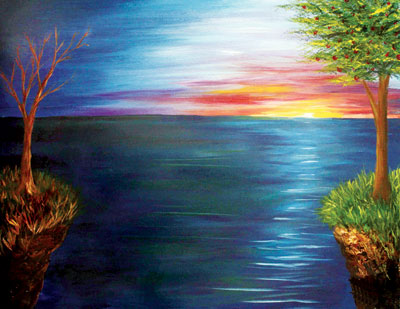 © Ariel G., Moses Lake, WA