Marina Viola: 49
September 28, 2017
"I'll love you always cuore mio, wherever you go,
And I'll make you sweet lemon cakes"
She whispered this me on the train platform,
Wrapped up in her cotton scarf.
Her red lipstick stains her teeth
& she smelled sweet like Milan in a rainstorm.
She sits on her porch and smokes and writes
And whispers to the garden.
She writes her poems on facebook:
"La sentite anche voi bellezza del silenzio di casa"
"Do you feel the beauty of a home's silence?"
She captions a photo of an empty kitchen.
When my dad died she took me out to eat,
And we laughed and drank wine until our bellies were full.
When her dogs died we bought candles,
And lit them in our darkened window sills.
She drove me to a lake and whispered about
The neighbors. "She was in jail, you know"
She told me recently I should have grown up a long while ago,
That's why I am the way I am.
"And what way is that?" I ask.
"Like a tropical storm. Ferocious, and oh so delicate"
And we laughed and sang songs of fatherless girls.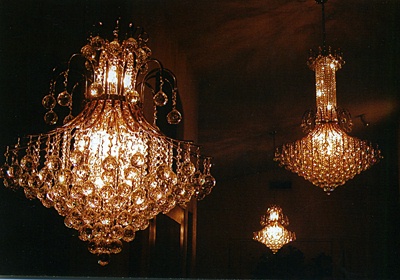 © JiaQi B., Paradise Valley, AZ