Ice Cream
September 27, 2017
The coldness is ice, 
freezing in your mouth.
The cold feeling when it hits your teeth
is biting down on a snow cone.
The Sprinkles is colorful confetti, 
also at a party.
The warm cone is warm birthday cake,
And chilled icing  
and the warm tasty cake.
The chocolate syrup 
is sticky tree sap.
Vanilla ice cream
is a cloud for its soft flavor.
Chocolate  ice cream
is a frozen chocolate bar.
Cookie dough ice cream
is frozen cookie dough.
The finishing touches is
a cherry,
whipped cream on iced coffee.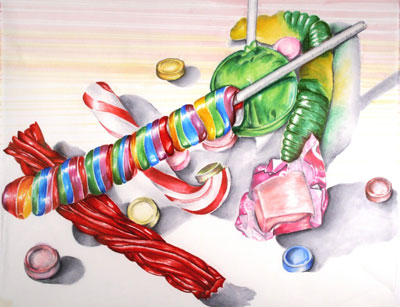 © Jamie B., Fairport, NY