A Day at the Barn
September 20, 2017
Waking up with the sun--
Buckle my belt, zip my boots--
Walk into the barn and see excited eyes:
Big beasts with ears pricked forward whinnying to me--
Brush, currycomb, and clean, I throw the saddle and bridle on.
Slowly I warm the horse up.
We soar over jumps, working as a team.
Suddenly, I am betrayed!
The horse rears his head and throws me to the dirt.
I lay in the sand; dust covers my vision.
My horse is staring down at me,
A mischievous glint in his eye.
I climb back on, making him go over every jump.
Walking him out, he is finished.
I wonder…
Is he a friend or foe?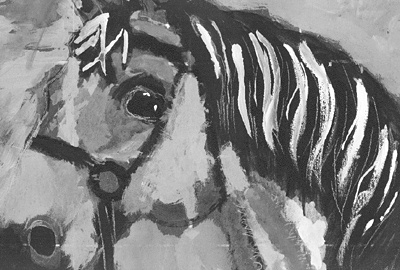 © Jeanette C., Morristown, TN