Where I'm From
September 20, 2017
I am from a football family—
using my leg as my fire and power,
kicking for survival...
From existing as the 5'4" kid in middle school waiting to blossom.
Size 7.5 shoes.
Hoping one day to jump and touch the net like my friends.
I am from John, Marlyn, Ann, and Gary's foundation—
Different cultures and  individuals coming together together,
Weaving through the path laid for me...  
From being the new kid at school.
Feeling like a lost pup.
Hoping to find best friends around the corner.
I am from an international branch—
yearly vacation trips,
seeing European culture with my own eyes…
From being an only child. 
Parents witnessing their younger selves through me.
To finding out I am having a sister.
I am from creating my own destiny—
making my legacy on the field hearing the crowd roar when the kick is good,
Seeing if college football is a option around the corner...
From being a recalcitrant child.
Listening to my own thoughts.
The journey finding love and grace.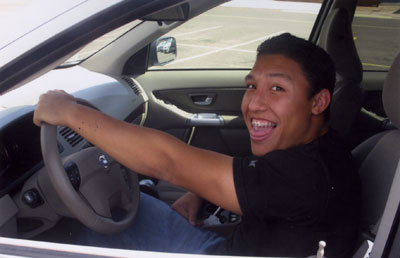 © John H., Phoenix, AZ