Where I'm From
September 20, 2017
I am from new cuts, bruises, and mosquito bites.
            From getting lost in the woods,
the moonlight shining through.
            From fourwheeler lights beaming at the trees.
I am from racing with my brother  waiting for the cops to come.
I am from coming home full of sweat, sawdust, and splinters ready to go to bed.
            From going to work with my dad, told I'm not good enough,
Getting critiques from him (the professional woodworker) the moment I walk through the door.
             From the metal shop working with mig tig or stick.
I am from living in shop classes.
I am from going up north, hunting, and fishing.
             From learning how to pull a bow back after five years of waiting.
Waking up before early to get that perfect stand that is fought for.
            From digging up worms in the sandbox racing to use them on the lake that afternoon.
I am from the moment I rode a bike to graduating to a dirt bike a week later.
I am from long summer days, living in a camper, and late nights working.
            From a two thousand four hundred pound wrecking ball crushing my house.
Not hanging with friends because I'm siding the house.
            From first grade to freshman year.
Now I am from that yellow Victorian on Lake Five.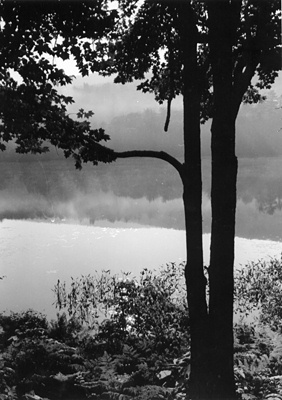 © Steve S., Marblehead, MA