Untitled #3
July 10, 2017
She reminds me of unfinished sketches
hidden
in my sock drawer
and the watercolors dried more water than color
crinkled, stiff with the reminiscence
of moisture.
She looks a stasis that teeters between
shattering
ceramic and preserving its glazed vibrancy,
and when she breaths, a thin veneer
over quotidian fibers rises
and falls.
She exhales
smoky plumes of chalk.
Settle onto alabaster bones
that measure themselves in perfect proportionality,
and her cheeks relax
with a static plasticity
that wails youthful incognizance.

But when I touch her
with a callused palm,
she smears with the grains of charcoal
that seep into the pores of the paper
until the firm lines of her mouth
blur
and everything
seems to be frozen in the most peculiar
prism of achromacy.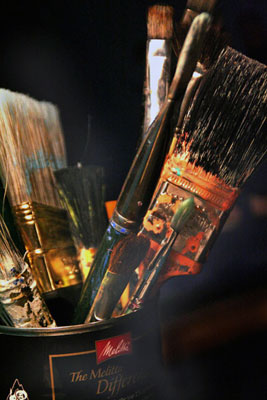 © Marina L., Orlando, FL