Drug Addiction
July 8, 2017
Drug addiction
I'm a typical drug head with an amazing addiction to different kinds of MY drug.
My favorite kind of drug rushes over my skin, and raps me from behind. It cloaks me and I have no problem using it as a disguise.
It builds a track through my veins keeping me sane as I plug my ears. Its corruption at its finest gear, but every five minutes a new drug appears higher and heavier then the last one.
My kind of drug last forever though.
It never goes away because almost every day the world puts a new one out to help me play.
My drug is relaxation, comfort, and soothing reality. I haven't met anyone who doesn't like it.
It brightens days, rejuvenates souls, replenishes energy, and it flies people far away.
My drug isn't pathetic it's pleading, and willing.
So, yes i'm drug head with a need for more.
No matter what day it is the addiction grows greater.
So I plug my ears and let the music consume me.
I listen to every genre every minute of the day, because my addiction to music is the biggest craving.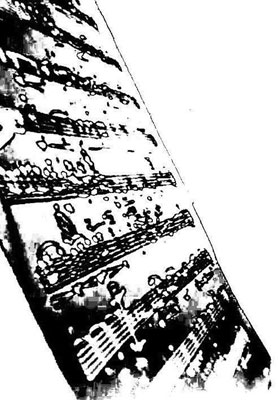 © Allan L., Plano, TX