Love 12
July 2, 2017

1. Love is when you hold your breath when she's near,
2. Or when you get late to a class,
Because you were trying to catch a glimpse of her in the hallway
3. Love is feeling her pain,
And wishing you could take it away.
But since you can't,
And all you can do is stay
Then that you shall,
And impatiently wait for the ache to leave that who you feel so dearly for.
4. Love is breaking all the rules,
Even though you're the rule enforcer
5. Love is sacrifice,
And being willing to risk losing it all,
Just so that you don't lose the one you're risking them for
6. Love is staying up all night talking,
While her roommates tell you to leave
But you really never leave,
So your presence,
Your nuisance,
Becomes part of their daily essence
7. Love is wanting a family with her,
And seeing it in your head everyday.
8. Love is seeing her smile,
And getting your breath taken away
9. Love is friendship,
Not infatuation
10. Love survives the test of time,
And even separation
11. Love is writing a poem about her,
And hoping she sees.
12. Love is knowing I think about her,
And praying she thinks about me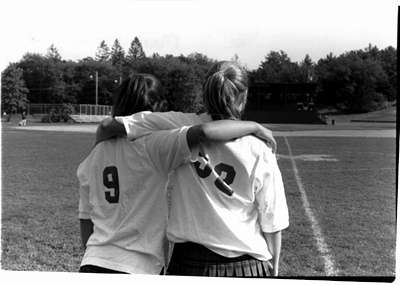 © Kelley C., Marblehead, MA