Beautiful Life
June 22, 2017
What is growing up?
Is it life, to grow and eventually fade into nothingness?
I know I'm not the only one wondering
So I'll answer this question
For me, for you, for everyone in this world who's wondering
And unfortunately, yes, that is our luck
We grow up for the memories
Passed so deeply into our brains
They want to be unleashed, like a lion that's untamed
We grow up to be loved
We grow up to do what's right
We grow up to be happy, and successful like the ones before us
As night passes to day, and day passes to night
We'll stand up for what believe
And go on with a fight
We grow up for the hugs
We grow up for the kisses
We grow up to struggle
through the darkest of times
Holding on with all our might
We'll learn to love our precious life
We must listen to the ones before us
listen closely we must
For they have lived long before us
Long, fruitful lives
They know about the world
The secrets, the spite
They know that warm comforting feeling of love
At the end of the day, we'll look back at the long life we had
When our hands become wrinkled
And our eyes start to dwindle
We'll be happy to have loved, and to be loved right back
We'll be happy that as we move on, we won't be forgotten
As we fade into nothingness, a flash of memories overwhelms us
And at that moment, we'll be ready to leave
Farther and farther away
Until we reach the blinding heavenly light
And then I'll ask again
What is growing up?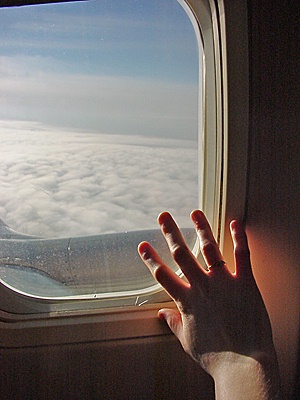 © Greg K., New Lenox, IL