The Unknown
June 8, 2017
I am an alien,
unsure about anything in this world of unknown.
All things yet to be discovered 
begging to be found.
I can see the wisdom
just beyond my grasp.
My purpose inlfe;
something I so urgently need to find.
Pretending to understand,
when in fact I know nothing.
My own desperation
taking control.
I yearn to touch upon 
the pools of knowledge.
I worry I will never find 
my true self.
I cry when I think 
of all the people who have lost their way,
and that I may soon be joining them.
I know I'm here for a reason,
though I'm not quite sure what.
I dream of theknowledge 
I have yet to obtain.
Trying to find myself
in a world where I'm told to be more like them.
One day I will find 
the wisdom I so desperately seek.
I am an alien.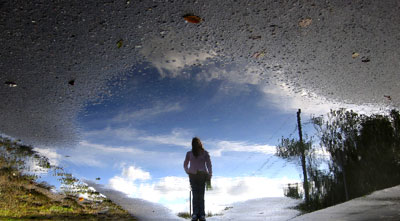 © Daniel H., Oak Bluffs, MA